Meet our caring and compassionate team!
We are here to serve you!
Meet the team at Blessed Paws Luxury Pet Resort in Spring.
We're pleased to provide exceptional care for your pets!
Please call us at (832) 990-7297 to speak to one of our caring team members!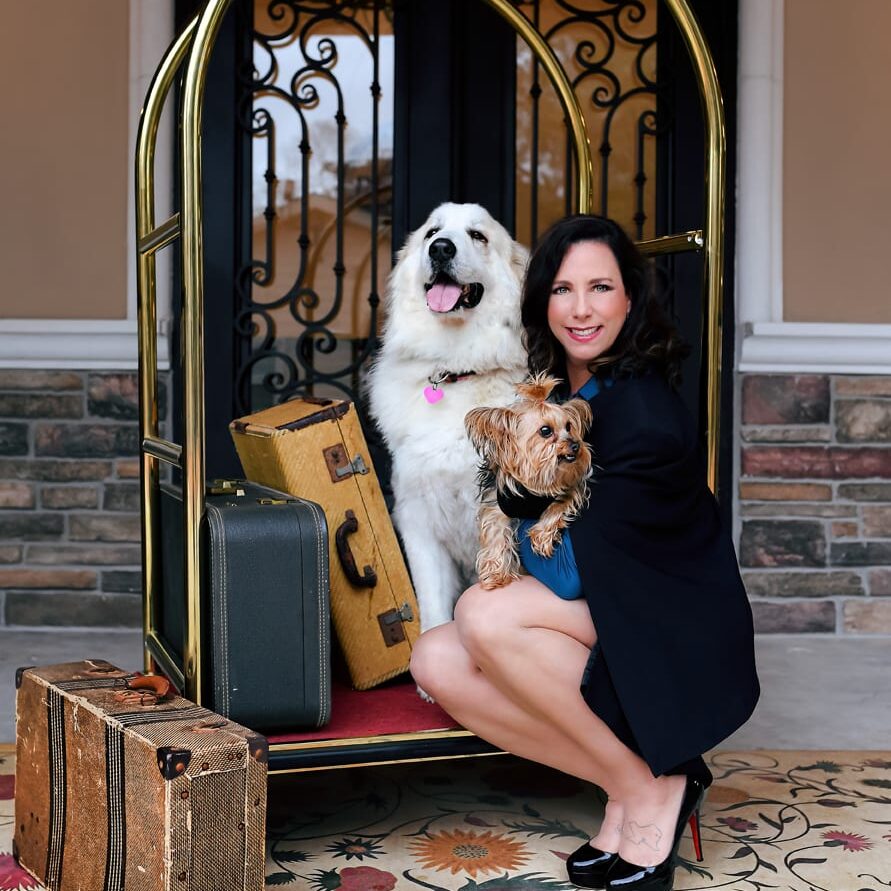 Dr. Clara Scott - Owner
Owns an endless amount of pets
Dr. Scott is a veterinarian that has 20 years of experience. She is the owner of our sister location My Family Vet and has recently opened a second vet clinic location in Montgomery. For years Blessed Paws has been a dream of hers. Creating a place where pets could be kept safe and pampered while their owners are away. Dr. Scott carefully considered every detail in the construction process and has created a facility unlike anything our clients have been before. Safety is the utmost importance to her and the rest of the team.
Dawn - Resort Manager
Has (1) dog named Leroy
Dawn has been in the animal industry for over 15 years. She is very knowledgeable and can answer any questions you may have. Dawn is an animal lover at heart but is truly in love with all Pugs! If you own a Pug, she might claim it as her own 🙂
Connie - Lead Concierge
Has (2) dogs named Piper and Luke
Hello, my name is Connie. I am a people person. I love to get to know you on a personal level and absolutely love my job. I have (2) beautiful pups named Piper and Luke that are my whole world. I'm originally from Louisiana but call Texas my home.
John - Concierge
Has (1) dog named Honey and (1) cat named Jade
Hi, I'm John! I'm one of the Concierge's here at Blessed Paws. When I'm not at the front desk answering the phone, responding to emails or booking appointments, you can guarantee I've snuck away to spoil one or two of our residents. With a few years in the animal care industry and a passion for animals, I am dedicated to ensuring your fur babies are as comfortable as possible when visiting Blessed Paws. Thank you for choosing Blessed Paws, I can't wait to meet you!
Katherine - Concierge
Has (3) dogs named Banjo, Bean and Bowser
Mackenzie - Concierge
Has (1) dog named Pop-tart
Hi, My name is Mackenzie. I am a concierge team member here at Blessed Paws and I love my job so much. I have an amazing pup named Pop-tart that is out of this world adorable and he loves taking selfies. The reason why I love working here is because I get to play and cuddle with all the cutest kittens and puppies. I look foward to meeting you!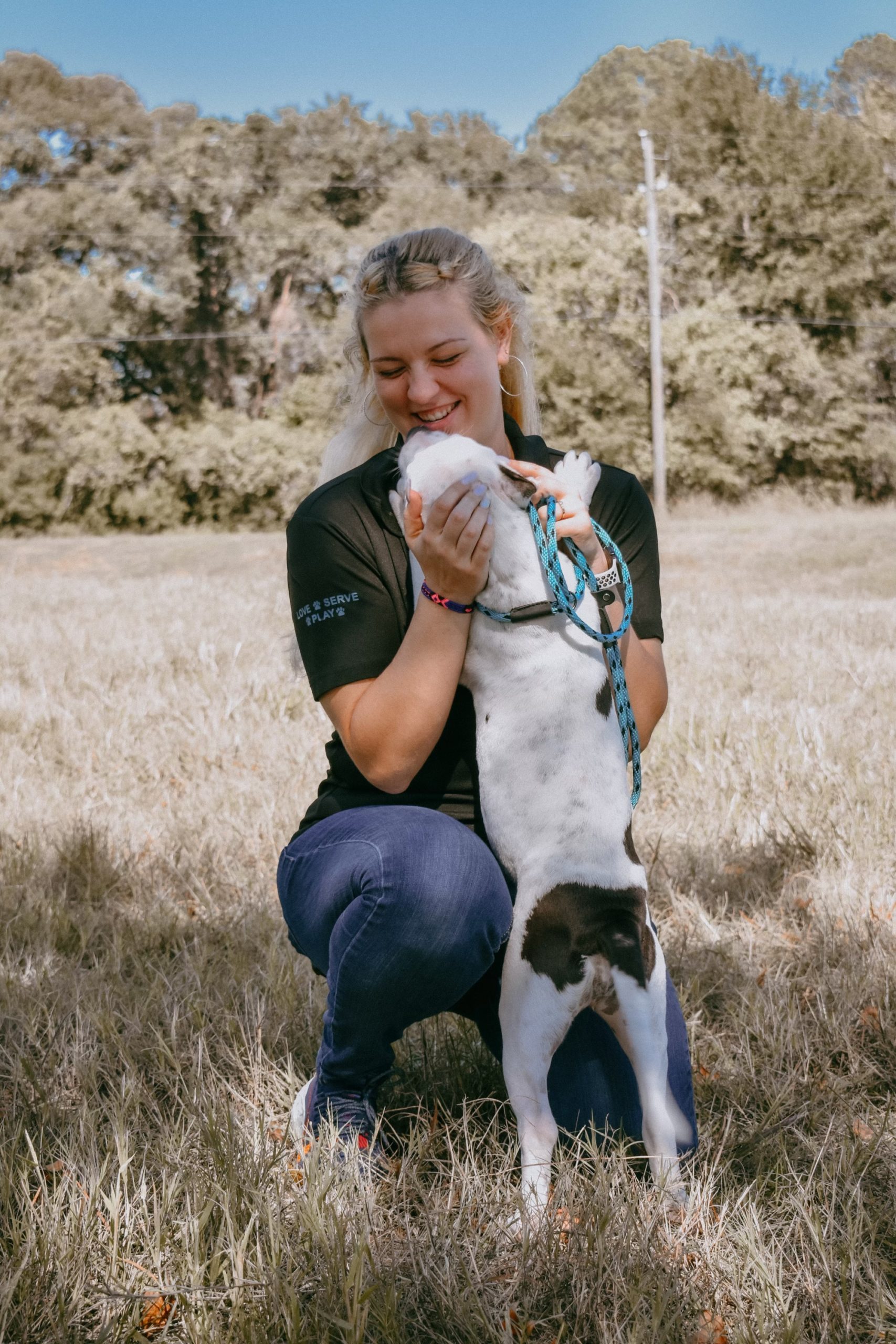 Lexi - Lead Animal Care Attendant
Has (3) dogs named Harper, Zina and Rylie
Hi, my name is Lexi. I'm the Lead Animal Care Attendant for Blessed Paws Luxury Pet Resort and I have three beautiful dogs that I absolutely adore. I was born and raised in Dayton, Ohio, lived in California for six years and moved to Texas in December of 2012. Growing up, I always dreamed about working in a God loving environment that cares for animals like no other place; Blessed Paws has been that place for me. As soon as you walk through the lobby's doors you feel the peaceful atmosphere that fills the air, you see smiling faces, and most importantly, you experience the love that we have for you and your pets. I work alongside some of the most caring people in the world and we strive to fulfill our mission statement as we continue to Love, Serve, Play. I can't wait to meet you and your furry friends!
Johnny - Animal Care Attendant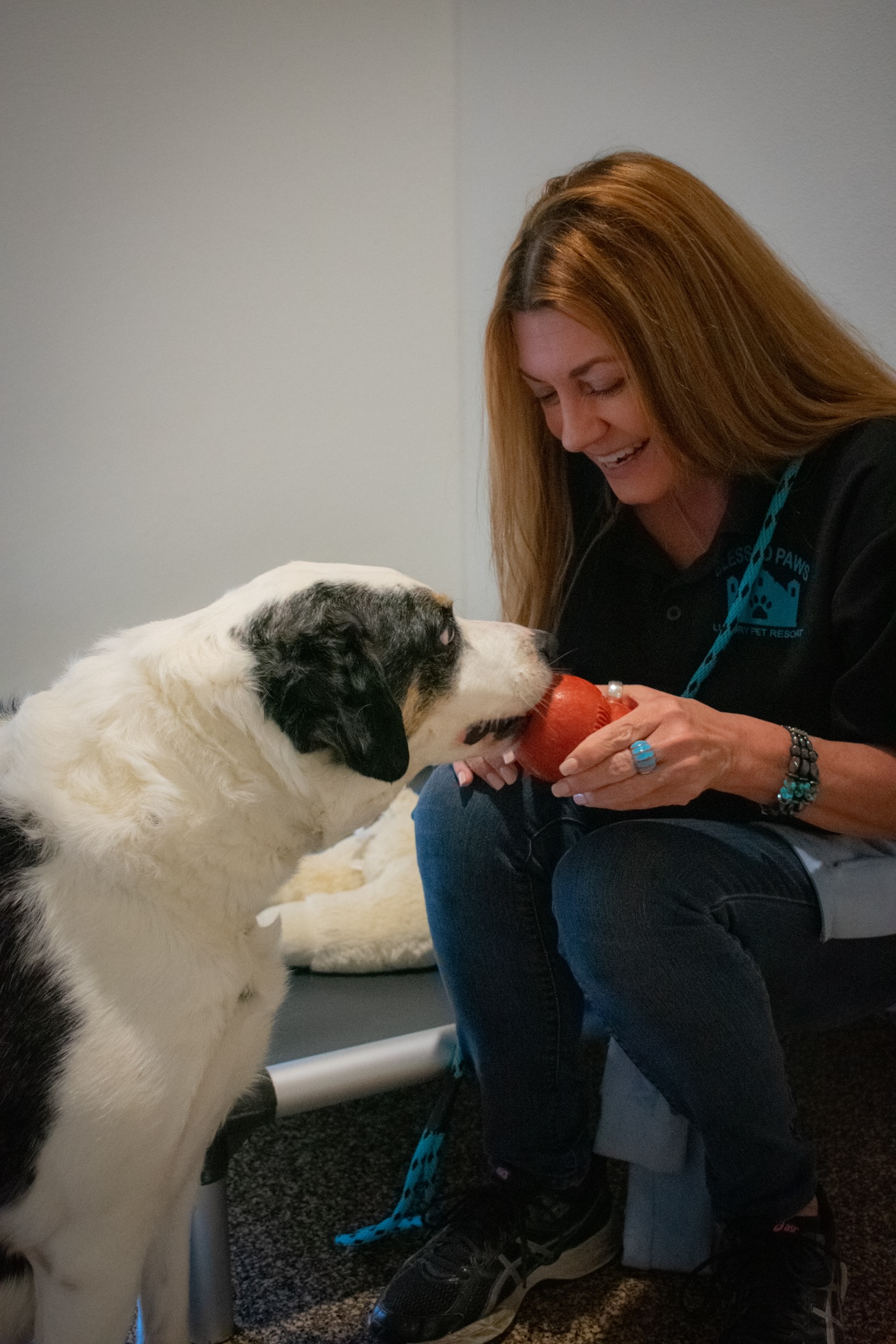 Sonny - Animal Care Attendant
Has (1) dog named Brandie
Sonny is full of sunshine and always has a smile on her face. Her favorite thing to do is be in daycare with all the dogs and blow bubbles, eat yummy watermelon treats and of course.. take selfies!
Cory - Animal Care Attendant
Robyn - Animal Care Attendant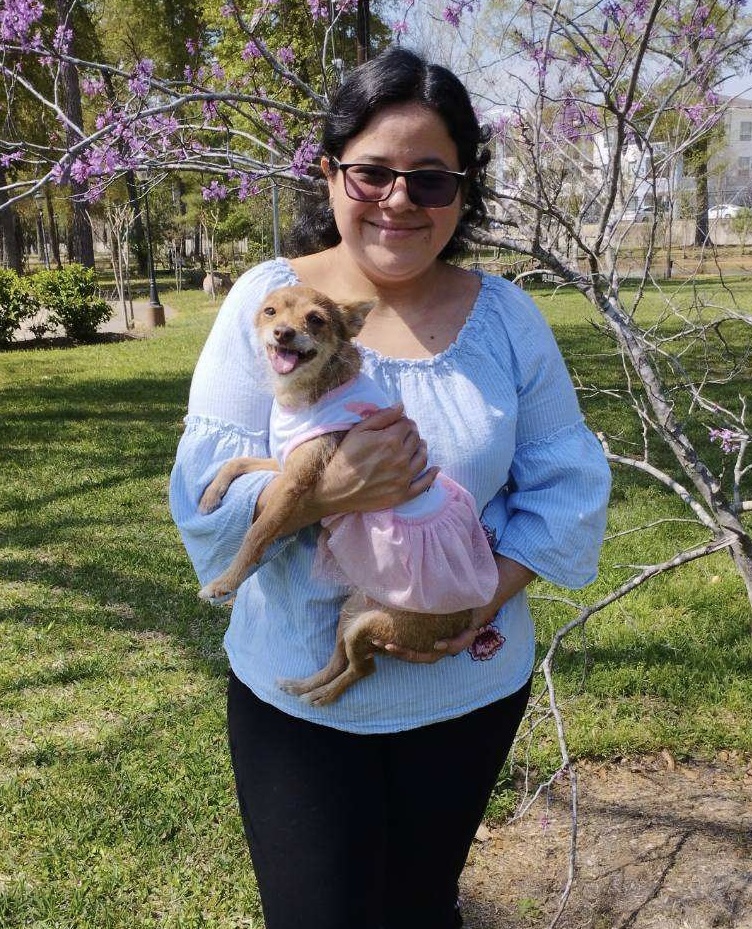 Gladys - Facility Attendant
Veronica - Groomer
Hello, I am one of the Groomers here at Blessed Paws. Since I was little, I developed my love for animals and knew that any type of job where furry friends were involved, that was going to be the perfect job for me. Currently, I have the privilege of taking care of other people's pets as if they were my babies, and I am very grateful and feel honored with what I do.
Melissa - Groomer
Ashlynn - Dog Trainer
Has (1) dog named Noggin and (1) cat named Tippy